A mental health platform to help your organization coordinate care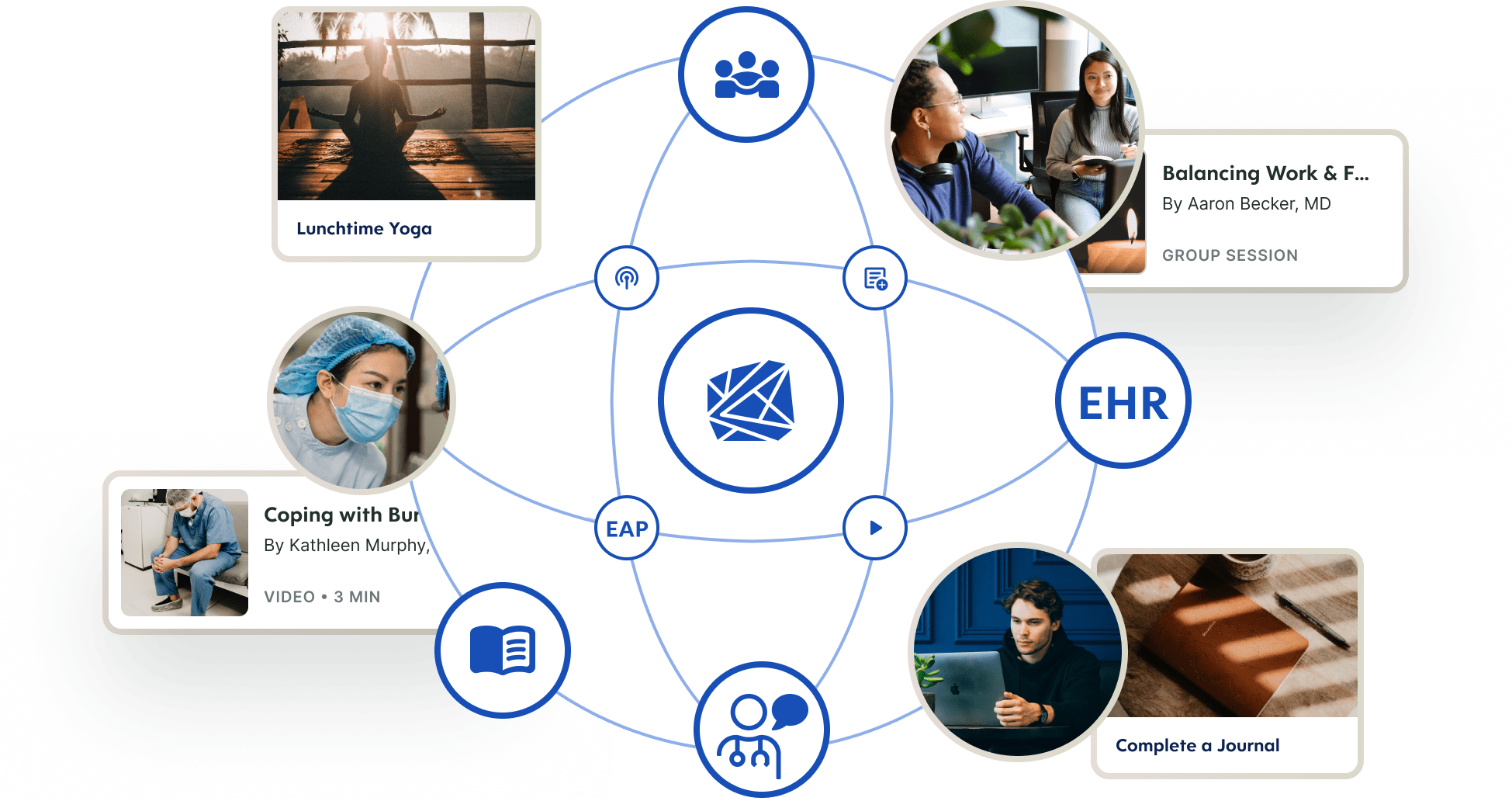 Cobalt offers health institutions a focused and streamlined approach to delivering mental healthcare with a configurable platform that supports providers, patients, and employees.
Full control and customization
Cobalt was created for white-label use and supports a variety of customizations that work with your existing systems, workflows, and identity.
EHR Integration

Bi-directional connectivity with your EHR platform ensures accurate and up-to-date information for providers and care managers. Patients benefit from convenient access to their health records and appointments all in one place.

Enterprise Configuration

Easy and secure access through your existing SSO and preferred video conferencing tools.

Brand Consistency

Tailored implementation with your visual brand identity and custom URL for an accessible and recognizable experience.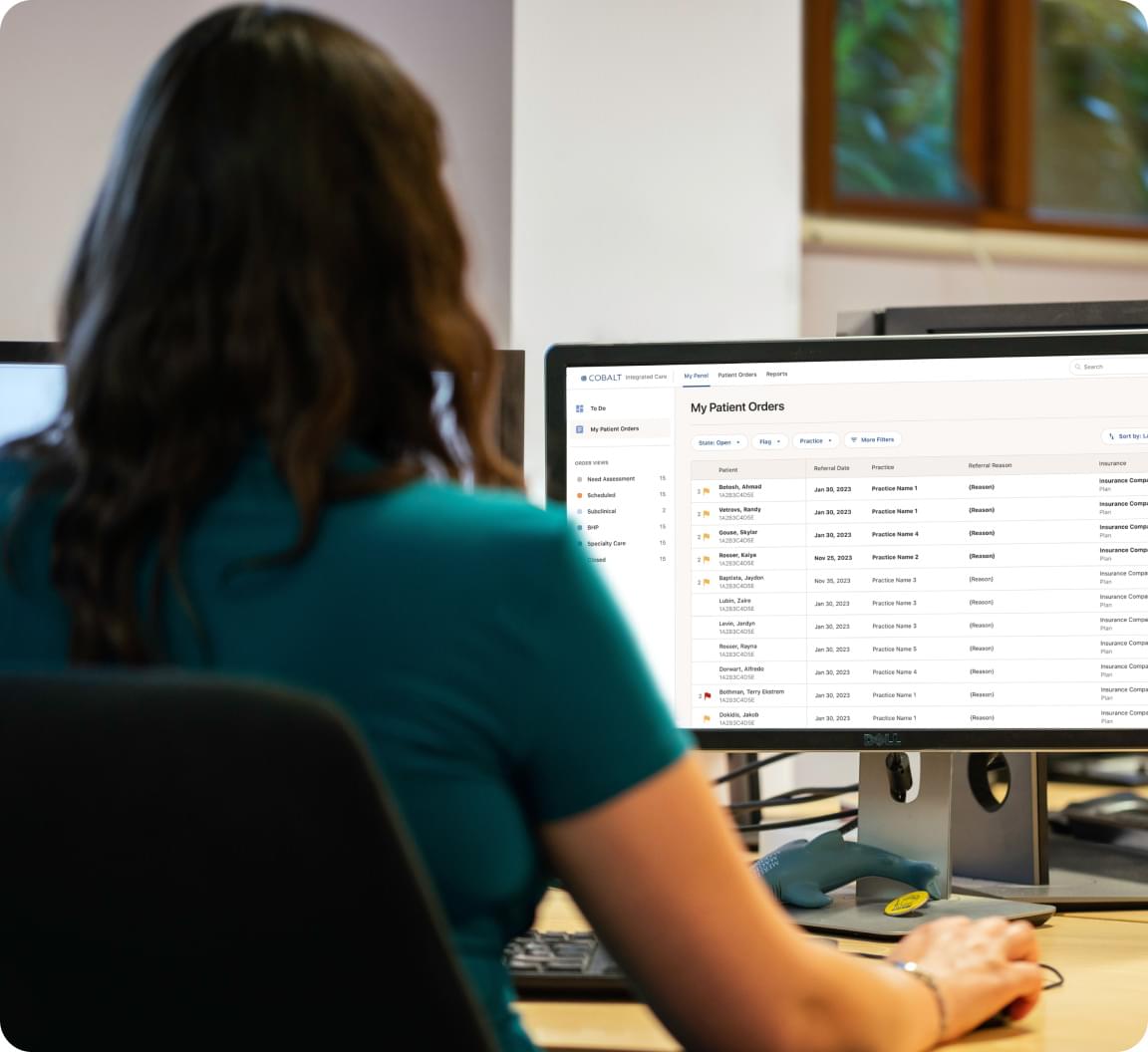 Personalization powered by our advanced recommendation engine
Clinical, evidence-based assessments drive recommendations for care and self-help resources.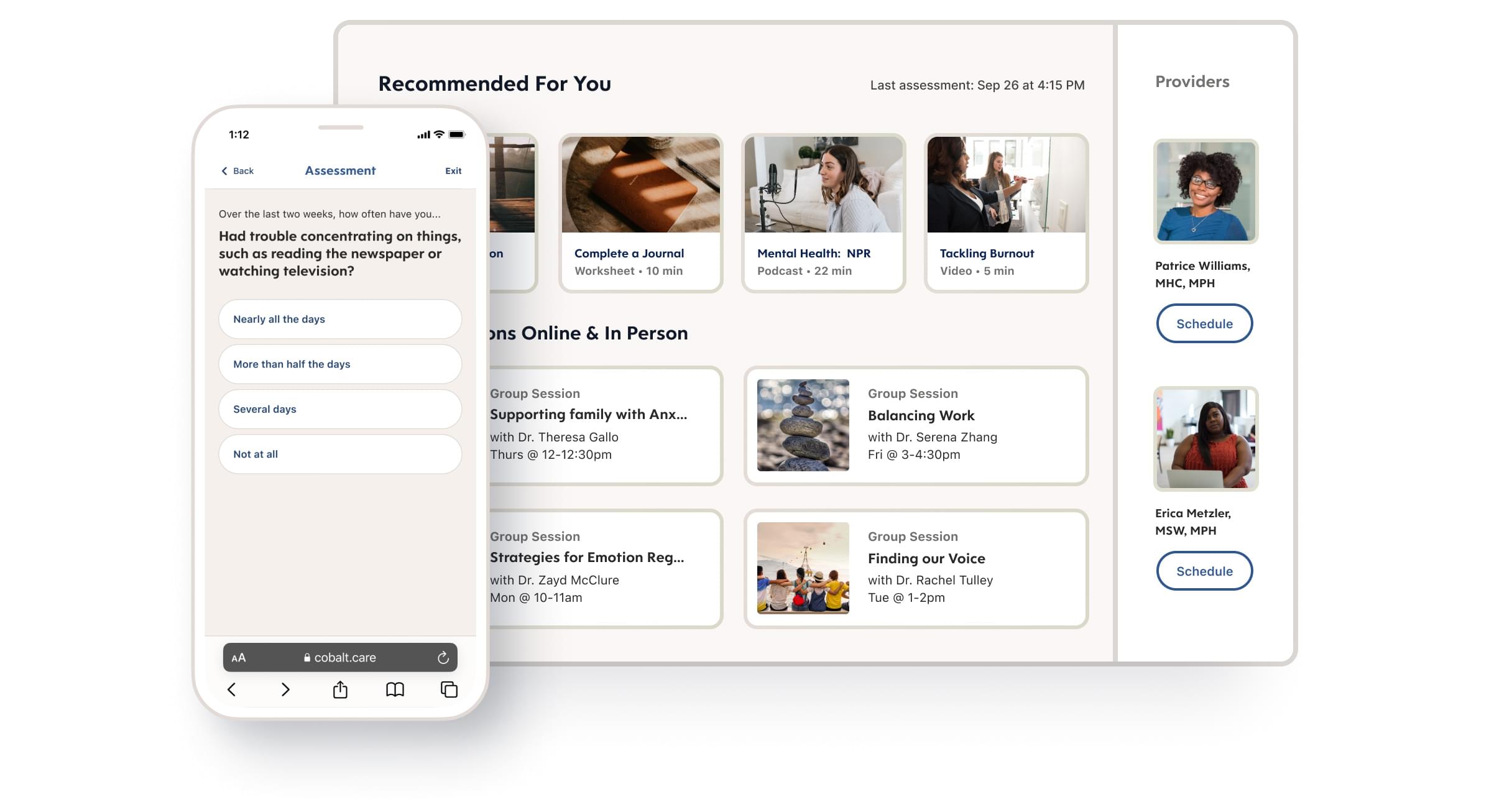 Through Cobalt, our workforce has already completed over 3,000 clinical self-assessments. Customized triage rules connect users to the appropriate level of care, whether it's a referral out to our EAP program or a connection to curated, symptom-specific content. We are excited to expand Cobalt's footprint within the health system and beyond with our partners at DARPA.
— Dr. Thea Gallagher, Psy.D.
Licensed Clinical Psychologist, Assistant Professor @ NYU Langone Health
When workers are burnt out, distressed, or in need of good resources for mental health, finding reliable, science-backed support can be that much harder. Cobalt organizes content, groups, services, and guidance in one beautiful, intuitive place. Since content is updated continuously, users can always access information that is relevant, helpful and trustworthy.
— Caroline McEneaney, MA, J.D.
The New School
Ready to see how Cobalt can support your team?
Contact us to request a demo or learn more about how we can support your organization.
We can also be reached at hello@cobaltinnovations.org